Varsity Hockey Program
Accredited Hockey Canada Sports School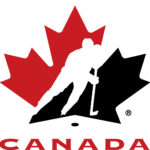 As of April 2016 Newbridge Academy is now an accredited Hockey Canada Sports School which will allow our programs an opportunity to play in Hockey Canada and Hockey USA sanctioned events and exhibition games.
Goal of our programming
To create a unique learning and training environment for the elite-level student-athlete who are looking to combine academics and athleticsin pursuit of opportunities in Junior Hockey and post-secondary opportunities in Canada (CIS) and in the US (NCAA). Competition goals for all programs are to play between 40 to 55 games.
Expected Programming & Competition Goals for 2016 – 2017
Bantam Female Varsity
Midget Female Varsity
Pee Wee Varsity
Bantam Varsity
U16 Varsity (Midget)
U18 Varsity (Midget)
School Experience
Focused student-athletes
A small school community leads to strong camaraderie and school spirit.
Students focusing on developing
leadership skills.
Small class sizes.
Online curriculum, personal iPads and an Academic personnel, monitored study periods while travelling.
Professional Coaching
Played the game at a high level
Coached the game at a high level
Teach the game with passion
Network of coaches and administrators across Canada and the USA
Communicate effectively and professionally
Journey to the Cup:

Focused Approach
We will apply a building block approach:
Address and re-focus the fundamental skill base areas.
Individual tactics (enhance and develop confidence)
Team concepts and tactics (development of the 'ten foot' game)
Team play and systems (define and broaden)
Exposure



The varsity department will be active in the promotion of our players. Our staff will work as Academic advisors for our student-athletes and their parents. Our goal is to provide relevant information they need to evaluate future opportunities with education and hockey.
Comprehensive scouting packages
Tours and presentation when and where opportunities are presented
Working with recruiters and scouts
Education on Junior Hockey, CIS and
NCAA recruiting as well as guidance on
'Family Advisors' and 'Agents'
Knowing the rules and regulations of
recruiting and admissions
Prepare student-athletes for college / university entrance requirements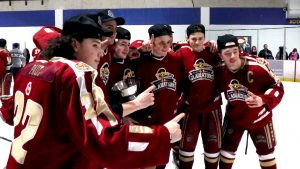 Community Involvement
Since the inception of the varsity program, student-athletes have been exposed to volunteerism such as working with young kids in minor hockey, local food drives and working with the Salvation Army Holiday Kettle Drive and The Phoenix Holiday Luncheon (to name a few). Newbridge Academy believes in the life lessons learned in giving back to each other and the community.