Newbridge Academy's Major Midget Team Adds Three More
Major Midget Head Coach Olivier Filion is announcing the additions of three New Brunswick players to the team, with the additions of Frederik Caissie of Cocagne, Simon Maltais of Moncton and Gabriel Pare of Baie-Sainte-Anne.
Frederik is a hard worker that will add depth to the line up. After the prospect camp last weekend, he was named to the Pre-Tournament Roster for the U16 New Brunswick Team that will compete at the Canada Games Tournament in January 2019. He hopes to reach his goal of playing at the next level, whether that be the Quebec Major Junior Hockey League or at a University in the States. "Frederick is coming to us after a great year with the Dieppe Flyers. He is the type of player that will give you everything day in and day out. Frederick will bring depth and leadership to our group. We are excited to see him in a Newbridge jersey," said Coach Filion.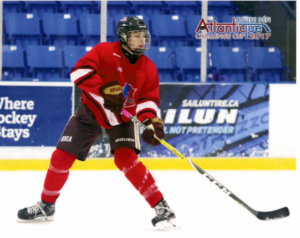 Simon was also named to the Pre-Tournament Roster for the U16 Team New Brunswick for the Canada Games. "Simon is a quiet kid who wants to develop. He is a good size defenceman with a good first pass that will bring stability to our young team. Simon is coming to Newbridge to get challenged both academically and athletically. Having the opportunity to work with our defence coach Cody Anthony, will ensure that Simon will be on the radar for the LHJMQ draft next summer," said Coach Filion.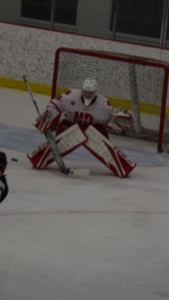 Gabriel most recently played for the Notre Dame Hounds in Saskatchewan. He left home at 14 to attend the prep school, but he is happy to be closer to home by attending Newbridge Academy. He hopes to be drafted in the entry draft for the QMJHL next summer and wants to play professional hockey in the future. "I had the chance to see Gabriel in action at our showcase in May and I really liked what I saw. Gabriel is coming to Newbridge with the mindset of getting better everyday," said Coach Filion.
Welcome Frederik, Simon and Gabriel!
Quick Q&A with Frederik
Favourite subject in school: Geography
Favourite pre-game meal: pasta
Favourite thing to do in the off-season: training and golf
Favourite hockey player: Jamie Benn
Quick Q&A with Simon
Favourite subject in school: Science
Favourite pre-game meal: pasta
Favourite thing to do in the off-season: camping
Favourite hockey player: Erik Karlsson
Quick Q&A with Gabriel
Favourite subject in school: Math
Favourite pre-game meal: Chicken Alfredo
Favourite thing to do in the off-season: training and travel
Favourite hockey player: Marc-Andre Fleury