Newbridge Academy's Female Midget Team – Neleh Vigneau Sargeant, Mackenzie Drake and Kennedy MacDonald
August 15, 2018

Posted by:

Newbridge Academy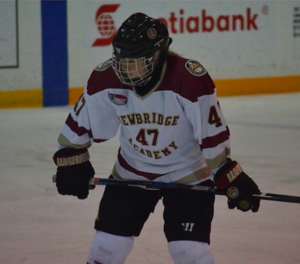 Newbridge Academy's Female Midget team announces the commitment of Neleh Vigneau Sargeant, Mackenzie Drake and Kennedy MacDonald. All three of these skilled players have been named to the Nova Scotia Provincial U16 team that will be competing at the Atlantic Challenge Cup in October.
Neleh will be beginning her second year at Newbridge Academy. She is a dedicated student-athlete that is looking forward to another challenging hockey season and maintaining her record of academic excellence. "She is the perfect power forward with a nose for the net. She has a very strong skill set and an excellent understanding of the game on both ends of the ice. Neleh is a great teammate with who comes to school with the goal of bettering herself every day," said head coach Kirk Tomlinson.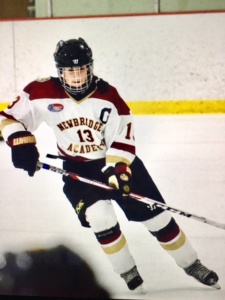 Mackenzie is a natural leader that captained the Newbridge Academy Female Bantam team last season.  She is excited to play with older girls for her first year playing at the Midget level. "I am very excited to continue my journey at Newbridge Academy. I look forward to returning to the ice with my teammates and preparing for a great season of hockey. I am also looking forward to the new challenges of high school. It's going to be an exciting year of change ahead," said Mackenzie. "The Newbridge Female Midget program is lucky to have Mackenzie Drake on the roster this year," said Coach Tomlinson. "She is a physically strong skilled forward that can play in all situations. Having a person like Kenzie at the school is an asset. She will drive her teammates with her work ethic and positive outlook."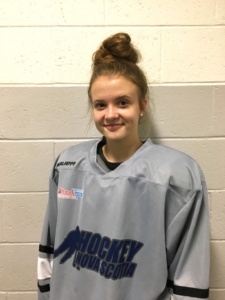 Kennedy will be starting grade 10 for her first year at Newbridge Academy. Her goal is to utilize all of the tools around her this year including high-caliber players and coaches to develop to her fullest potential. She aspires to earn a scholarship to play hockey at a Division 1 university and also hopes to one day be a part of Team Canada. "Kennedy is a versatile defenceman who is gifted in all aspects of the game. She has great vision and the ability to create offence from the blue-line and joining the rush. She is the model student-athlete that will anchor our program for years to come," said Coach Tomlinson.
Welcome Neleh, Kenzie and Kennedy!
Quick Q&A with Neleh
Favourite subject in school: English
Favourite pre-game meal: steak
Favourite thing to do in the off-season: swimming and snorkelling
Favourite hockey player: Alexander Radulov
Quick Q&A with Mackenzie
Favourite subject in school: Science
Favourite pre-game meal: smoothies and chicken
Favourite thing to do in the off-season: soccer and paddling
Favourite hockey player: James van Riemsdyk
Quick Q&A with Kennedy
Favourite subject in school: science and math
Favourite pre-game meal: pasta and lots of water
Favourite thing to do in the off-season: training
Favourite hockey player: Jill Saulnier