Newbridge Academy Unveils 2018-2019 Varsity Hockey Program Plan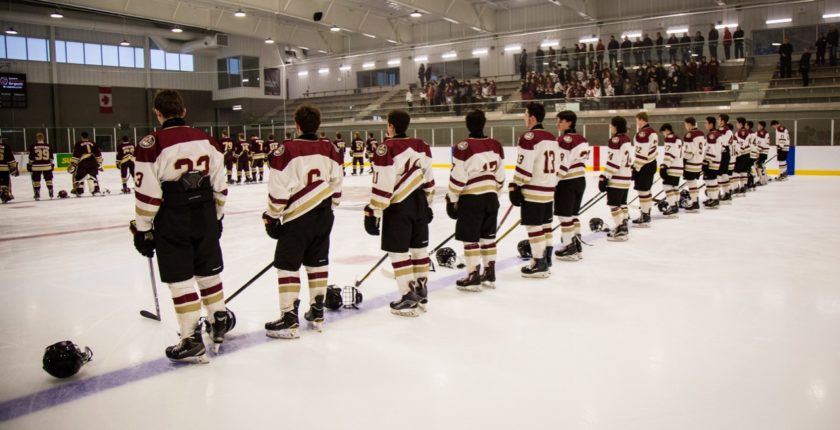 comprised
The upcoming school year will bring exciting developments for the Newbridge Academy Varsity Hockey Program. Student-Athletes will be led by a professional coaching staff and trained by the best off-ice trainers in the Maritimes. With the debut of another boy's Midget-level team, Newbridge boy's hockey program will deliver four high-caliber teams and the female program will produce two high-performance teams.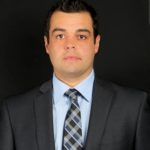 Recent hires have strengthened the level of coaching and training that the players can expect to receive. "We really looked at our program and filled in the missing pieces this off-season. We now get to introduce our players to our personalized strength and conditioning piece as well as our own custom sport science component that will track and evaluate student-athlete progress throughout the year," said Athletic Director Olivier Filion. "This combined with the elite coaching staff will see our student-athletes receiving the best hockey development possible."
Boy's Hockey Teams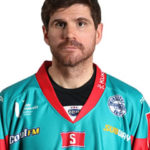 The Major Bantam will be coached by Brandon Benedict and will consist of student-athletes born in 2004 and 2005. This team will play in the United States Premier Hockey League (USPHL) and will also attend other Major Bantam tournaments as the schedule allows. The main focus of this team will be to develop their skills, teach them how to be great student-athletes and help define for them what is required, both on and off the ice, to achieve their future goals.
The Major Midget team will be coached by Olivier Filion and will consist of student athletes born in 2002 and 2003. The goal is to build a team where most of the players will be draft eligible for the Quebec Major Junior Hockey League (QMJHL). This team will play in the USPHL 16U division, the Canadian Sport School Hockey League (CSSHL) Midget division and attend other Major Midget tournaments such as the CCM Challenge and the East Coast Ice Jam. Continued skill and system development and exposure to the QMJHL and NCAA scouts, along with continued personal development as student-athletes will be key goals for this team.
The U18 Varsity team will be coached by Ryan Hillier and will consist of players born in 2000-2003. This team will play in the Prep School Hockey Federation (PSHF) and will attend tournaments in the East Coast Elite League (ECEL) that will expose players to scouts from junior leagues, NCAA and CIS in Canada and the States. This team will benefit from skill and system development as well as personal development as a student-athlete representing Newbridge Academy.
The Midget Prep team will be coached by Matt Anthony and will consist of student athletes born in 2000, 2001 and 2002. This team's main goal will be to maximize exposure and promote these players to NCAA and CIS Universities as well as interim Junior Hockey programs. This team will play in the USPHL 18U division,CSSHL Midget division and prep school hockey tournaments in the States. Continued skill development, system development and exposure to the appropriate scouts, along with continued personal development to prepare them for their futures outside of high school will be key goals for this team.
Female Hockey Teams
The Girls U14 team will be coached by Keifer House and will be comprised of players born in 2004 and 2005. This team will compete at the Bantam AAA level and is the entry point for our girl's program and is designed to be the feeder system for our midget team. The team is a member of the Junior Women's Hockey League (JWHL), whose mission is to play a major role in the development and growth of women's hockey worldwide. The JWHL prepares players for NCAA and CIS programs across North America. The competitive schedule will be supplemented through tournament play and exhibitions games.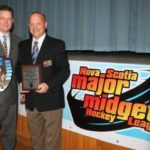 The Girls U16 team will be coached by Kirk Tomlinson and will be comprised of players born in 2003 and older and will compete at the Midget AAA level. This team will also play in the JWHL as well as other Midget AAA tournaments and exhibition games. The program is built on the idea of providing a challenging growth opportunity for our student-athletes to assist in their personal development as students, athletes and citizens. For those looking to use their student-athlete skills to open doors at the post-secondary level, Newbridge provides guidance in this area to ensure that our students are informed, prepared and are marketing themselves to these potential opportunities during their time in our program.
Each team's program will include three on-ice practices per week as the schedule permits. The teams will benefit from a custom strength and conditioning program delivered by our Director of Athletic Performance, JP MacCullum. This will include hockey specific off-ice training. The teams will also have mobility and yoga sessions for a balanced, full body program. Additionally, the coaches will hold classroom sessions to review previous game video and will execute the sport science component.
Newbridge Academy is a Hockey Canada Sport School and all of the teams are sanctioned by Hockey Nova Scotia. Student-Athletes at Newbridge Academy also benefit from the use of cutting edge technology in the classroom that allows them to keep up with their school work while away for hockey trips. The well-rounded program is designed with the intention that the student-athletes excel both on and off the ice with an enriched academic program and support from the dedicated teaching staff.