Newbridge Academy Summer Hockey Camps
August 3, 2018

Posted by:

Newbridge Academy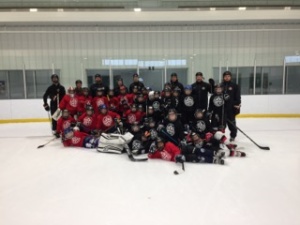 Newbridge Academy Summer Hockey Camps
Did you miss out on the first two Newbridge Academy summer hockey camps? If so, you still have the opportunity to attend one, or both, of the final two weeks of camp! Camps are open to hockey players born between 2003-2011, and there is limited space available!
The camps are led by members of the Newbridge Academy hockey staff: Matt Anthony, Damon MacEachern, Cody Anthony, Brandon Benedict, and Nick Croft. Week 3 is focused on developing puck skills and offensive creativity, while Week 4 is focused on game situations through small area games.
*Also have the option of combining with Newbridge Edventure Camps.
Please e-mail matt.anthony@newbridgeacademy.ca to find out more information and to secure your spot!