Newbridge Academy Snow Policy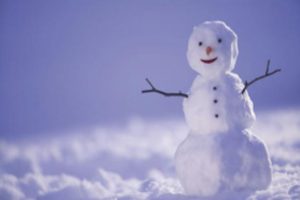 SITUATION: Inclement weather cancellation
– Newbridge Academy follows HRSB policy for general snow day cancellations.
– Parents within or outside HRSB always have the choice to send their child to school or not. Students will never be penalized as a result of inclement weather.
Please Note: We do not adhere to the newly proposed staggered start introduced for the academic year. In any instance where HRSB announces a staggered start due to inclement weather, we will remain closed for the entire day.
– HRSB makes every attempt to announce school cancellations by 6am.
Parents are advised to check:
– HRSB website: www.hrsb.ca
– Follow HRSB on Twitter: twitter.com/HRSB_Official
– Call the HRSB Information line: (902) 464 4636
– Subscribe to HRSB text notification service
SITUATION: Schools are open but buses are not running.
– Newbridge Academy follows HRSB policy for buses, therefore in the event HRSB cancels bus transportation, we will cancel our transportation.
Please remember: In weather-related circumstances, as a parent or guardian you always have the choice whether or not to send your child to school. Students will never be penalized as a result of inclement weather.
SITUATION: In-school inclement weather cancellation.
– Please prepare and discuss a plan with your child for what to do if we close school midday.
– Students can be picked up by a parent or guardian, or transported by school shuttles to our transportation locations for parent pick-up.
Things to consider:
– Does your child know where he or she is to go if school is cancelled midday?
– Is your child always dressed properly for the weather conditions, regardless of whether he or she travels by bus or walks to school?
SITUATION: Building related cancelations/closure.
In the very rare occasion that our facilities are effected by inclement weather or unforeseen circumstances (i.e. power outages), we will make every attempt to provide relevant information to our families as quickly as it is available.
– Newbridge Academy will work with building equipment representatives to provide the most accurate information to parents as quickly as possible.
Newbridge Academy will collect information from:
– The equipment representative and facility staff
– Nova Scotia Power
– Environment Canada
Possible ways we will communicate:
– School website, email, Facebook, Twitter, phone message.
We will make every effort to communicate this information as early as possible to allow parents to plan accordingly.