Newbridge Spotlight: Melissa

!

Zwicker – Elementary  Teacher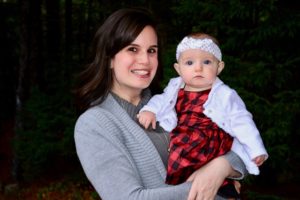 Melissa Zwicker has been a Newbridge Academy team member since 2012, providing all of her classes with a vivacious love of learning and taking a hands on approach to their education. She came to Newbridge because her mantra for teaching lined with Newbridge's philosophy of learning. "I love that I am able to challenge and/or support students wherever they may be academically and that they also have athletic programs to enhance their overall school experience" says Melissa.
Along with cultivating our grade 3 students' success as they transition to upper elementary, she's also taught French in Elementary, and Newbridge's AEP Math and Science program.
Upon completion of her Bachelor of Arts degree, Melissa travelled to South Korea in October 2008 to teach English. This was an amazing experience that she will never forget, "It helped mould my personal teaching philosophy and became the stepping stone for my professional teaching career."
She then began the Bachelor of Education program at Mount Saint Vincent University in the fall of 2010 and worked alongside inspiring mentors and educators who helped shape her as a young teacher. "I'm entering my 6th year teaching grade 3 and I'm excited for what the new school year, and new building, will bring!"
"Melissa has taught both of my children over three separate years at Newbridge. Her passion for teaching is evident in the relationships she has with the children and us as parents. She brings what every parent desires – a way to challenge our children at their own level of learning as well as a close day-to-day contact so that we as parents are never in the dark about the good or the bad. By the end of each year I felt my children had positive memories of their time spent in her class and they were well prepared for the next grade ahead." – Nichole Lamontagne
Melissa is extremely organized, adaptable, hard working, and passionate for teaching! She always brings along a wealth of professionalism and experience teaching school aged children.