Junior Primary
Physical Activity is Integrated Into our Students' Daily Program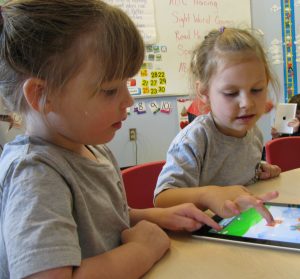 The Junior Primary program at Newbridge Academy is a child-centred, developmentally appropriate, integrated program of learning for children turning four by December 31st of the current school year. Our program is designed to give our youngest students a strong foundation for lifelong learning, social skills, and health. It follows a specific Learning Outcomes Framework which combines key aspects from the Nova Scotia Department of Education Learning Outcomes for Grade Primary and Ontario's Full-Day Learning – Kindergarten Program.
Our Junior Primary program is taught by a Nova Scotia licensed teacher and offers young children and their families a holistic approach to learning. We are able to incorporate all subject areas (math, science, language arts, the arts, health and physical education) into our teaching, with a focus on personal,  social and emotional development. To give each child the best possible start, we provide a variety of learning opportunities and experiences. Due to our small class sizes our teachers are able to identify the strengths, needs, and interests of individual children in order to provide instruction that is appropriate for each child.
A full day of learning early in life can help improve your child's reading, writing and math skills and provide a strong foundation for future learning. When the introduction to school is an enjoyable experience, your child is naturally inclined to learn and will be eager to be part of the school experience. Your child will also benefit from being able to socialize with other children and develop the academic and social skills necessary for future success.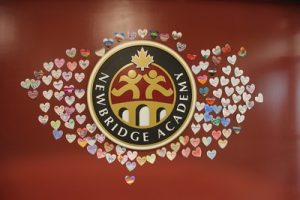 At Newbridge Academy, the children are involved in many different kinds of activities designed to help young learners explore, discover and grow. They will have opportunities to initiate learning and play, as well as take part in more structured learning under the guidance of the teacher.
Physical activity is integrated into our students' daily program to promote healthy-active lifestyles. For our junior primary students, we take the "introduction" approach. At this age, students participate in a variety of sports each week over the course of the year, that give them the fundamental skills and awareness to continue their development.