Welcome to Newbridge Academy's website!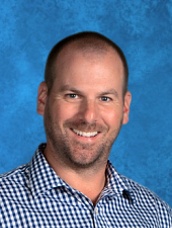 We are delighted to have you navigate our site and begin to understand how our learning experience is unlike any other in Atlantic Canada. Working with young people is both a responsibility and a privilege, so it is an honour for us to provide so many dedicated students an exceptional education. Newbridge Academy aims to foster a culture where students work hard to reach their full potential, experience success and enjoy their learning.
At Newbridge Academy, our philosophy is deeply rooted in strong pedagogy, technological integration, and making purposeful connections beyond the classroom. Student learning styles are recognized and strengthened while working through the year in their small class. We place an emphasis on leadership, collaboration, and accountability each day, as students transition from academics to athletics.
As well as fostering academic development, we place much value on supporting student involvement in a wide range of athletic,cultural and community pursuits. We pride ourselves on our commitment to the Newbridge Academy community; a school built, maintained, supported, and enhanced by its students, staff, families, and friends. Our parent volunteers and dedicated staff are the cornerstone of Newbridge Academy and help us to continue to reach our goals through events, programs, fundraising, and donations.
I encourage you to reach beyond conventional learning environments and look at Newbridge Academy for what it can do for your family. We challenge our students to experience innovative learning and elite athletics with talented, qualified educators and sports instructors. We support, engage, motivate and inspire. We welcome the chance to meet friends and families who would like to join the Newbridge Academy community and become part of the leading educational model in Atlantic Canada.
Please take a moment and read through the following pages to learn more about your potential experience at Newbridge Academy.
Browse our website and contact us anytime to set up a tour, discuss your ideas, or to try our school for day.
Thank you,
Jason Wolfe, Headmaster
Jason.wolfe@newbridgeacademy.ca