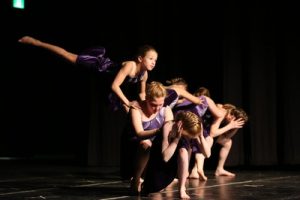 Newbridge Academy is happy to offer a recreational Dance Program. This allows students to explore their artistic side and foster a love of dance while experiencing training in Creative Movement, Hip Hop and Jazz. Students develop their physical skills, channel their energy and stimulate their imagination.  Newbridge Academy Dance Program
Halifax Dance has provided Newbridge Academy with a qualified member of their faculty to instruct classes. Halifax Dance provides a wide range of recreational classes as well as an Intensive Training Program for more serious young dancers. To learn more please visit their website www.hfxdance.ca.
Our goal is to provide the dancers with a well-rounded vocabulary of dance and to continually upgrade their skills and techniques. Training in dance promotes improved coordination, flexibility, musicality and stamina which directly complements other activities and sports.
Our dance program is designed for students looking for the opportunity to explore dance and offer a foundation of skills needed for the growth and development of each individual dancer.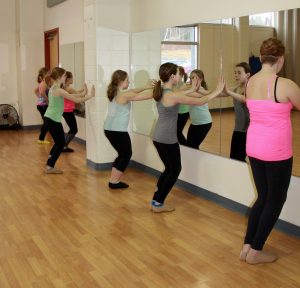 Students in can expect:
Increased flexibility
Gain stamina and endurance
Build confidence and body awareness
Work with a team
Promote creativity
Improve coordination
Prepare routines for Winter and Spring shows
Learn in an encouraging fun atmosphere from qualified instructors
Dress Code For Dedicated Dance Program
Attire – Fitted black bodysuit or tank top with fitted black leggings or shorts (no flare pants please). No crop tops please.
Hair – Must be pulled back off face and secured in a ponytail, bun or braid.
Shoes – Beige leather jazz shoe (preferred style is the "Pulse" and is available at Artistic Sole).
Hip Hop Term – when we are working on hip hop it will be for a portion of the class. Dancers can bring in hip hop attire and wear their gym sneakers.
Programs will be instructed by a member of the Halifax Dance Faculty
Programs will be instructed by Halifax Dance
For further information about this program and Newbridge Academy, please contact Newbridge at info@newbridgeacademy.ca or call 902-252-3339.