Academic Enhancement Program
Academic Enrichment Experience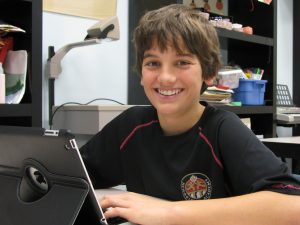 Newbridge Academy is committed to the evolution of all dedicated students through the integration of enriched academics and high level athletics. Watch AEP Test Robots in Class
The Academic Enhancement Program is a new program being launched by Newbridge Academy September 2016. The program is designed to enhance student engagement with elevated levels of hand-on, real world application of classroom curriculum. Students will be presented with a wide variety of curriculum connections and exciting content typically reserved for senior high and post secondary environments. Our goal is to have our students actively engaged in addressing community needs and offerings, through projects they will enjoy.
The Pillars
The Academic Enhancement Program is comprised of but not limited to the following pillars:
The Arts
Students in The Arts program will ignite their creativity with engaging projects that highlight the performing arts, the fine arts and the visual arts. With modern and historical influences students will work with a range of mediums to complete individualized art pieces such as paintings and sculptures. In addition, students will be given the opportunity to create, direct and perform numerous skits and plays. This program will draw upon community members and institutions for professional techniques and instruction.
Applied Mathematics
The Applied Mathematics pillar is a transformation of traditional classroom mathematics to disciplines such as engineering, architecture and their practical application. Working collaboratively with peers and their instructor, students will have the ability to build models, create blue prints and conquer engaging challenges. This program will interact with the many resources available in the HRM, which will include guest speakers, field trips, and competitions that are relevant to the student's current project.
The Sciences
The Science pillar will provide an enriched opportunity for students to discover different aspects of our universe through testable explanations. Students will be exposed to areas of physical and life sciences through exploration, fun projects and engaging hands-on materials. This pillar will give students the unique ability to cover topics such as horticulture and robotics and investigate how these pertain to everyday life.
Entrepreneurship
Students will have the unique opportunity to engage in curriculum that focuses on entrepreneurship. Working collaboratively with each other and interactive internet based programs, students will have the ability to create and manage a company, design video games or Apps and learn the ins and outs of the business world. This pillar will help students with essential skills in time management, organization, decision-making, and leadership.
All of the subjects presented in this program are designed to be fun and interactive. Other key elements of our Academic Enhancement Program are:
Projects are completed in family groupings; students working collaboratively, using their creativity and developing their communication skills.
Multi week projects which are relevant, rigorous and responsive. Each project will end with a product or performance.
Students will be involved in the planning, execution and assessment of their projects.
Students will take responsibility for their own learning and through self and group reflections; students will track their progress and successes.