Junior High Academics
Dynamic and Enhanced Academic Curriculum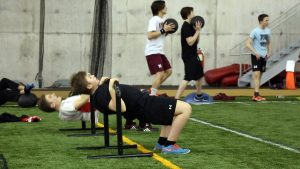 Combining the key aspects of Nova Scotia Department of Education Learning Outcomes for Junior High Curriculum, students in grades seven to nine benefit from a dynamic and enhanced academic curriculum while exploring a wide range of academic units through various methods including interactive learning – Watch Newbridge Academy Junior High Program Video
Classroom curriculum is coupled with modern technology and media-based activities, digital texts and technology-equipped classrooms through the use of personal iPads.
Lessons are differentiated to reach the specific goals, interests and learning styles of each student. The junior high leadership program also helps students build skills in personal responsibility, mutual respect, and self-esteem. The use of project learning provides motivation for students to extend their learning beyond traditional levels of the classroom, encouraging cooperative leadership skills and constructive, independent learning. Students gain real-life connections that tie together school, home, community, and the world, teaching them to become global and critical thinkers and to find value and enjoyment in life-long learning.
Our junior high students are also exposed to a weekly leadership class, developed by our teachers, to instill key characteristics that will help them throughout their lives.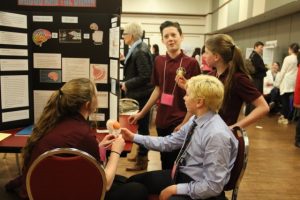 Active Living™ classes are integrated into their daily program to promote healthy-active lifestyles, as well as the opportunity to concentrate in one or more athletic or technology-based programs. For more information on the athletic options for our junior high students, please click here.
Junior High Program Key Components:
iPad for each student
Respect for Culture and the Environment
Promotion of Active Healthy Lifestyles & Nutrition Awareness
Parent and Family Involvement
Creative Expression
An enriched academic education expanding beyond the NS Department of Education Curriculum
Newbridge Academy Junior High Program Photos: