EDventures Day Camps
Active and Educational Learning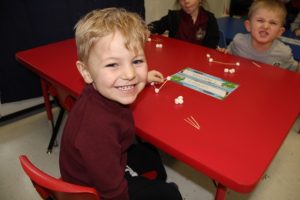 EDventures: Fall and Winter Day Camps
Not your typical day camp- Connecting learning, leadership, team building and physical activity , for ages 4-11
EDventures Fall & Winter Day Camps provide children ages 4*-12 with fun, safe, and structured activities that connect learning with hands-on, educational experiences for
In-Service and Vacation days during the school year.
Created and directed by qualified teachers and staff, EDventures Camps ensure fun, educational learning opportunities that enhance and engage children in grade-level curriculum with activities such as, theme-based arts and drama activities, science experiments, team building and leadership challenges and more! At EDventures, participants discover how much fun learning can be, while staying active too!
Supervised childcare from 7:30am-5:30pm
(Camp activities run from 9am-4pm)
SPACE IS LIMITED! REGISTER EARLY!
409 Glendale Drive, Lower Sackville, NS B4C 2T6
Phone: 902-252-3339 Fax: 902-252-3108
Email: programs@newbridgeacademy.ca
*Children who are 4 years old are only able to attend if they are enrolled in Newbridge Academy.